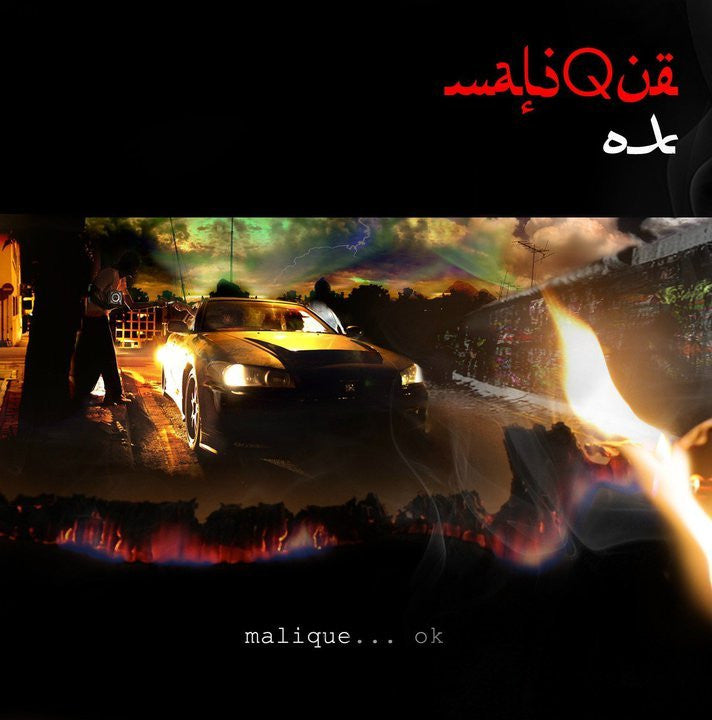 Qarma Shop
Malique - OK (Double-Disc Album, Autographed)
Regular price
RM80.00 MYR
This is a PRE-ORDER. Shipping dates on main page.
Malique's double-disc debut Malay-language album was first released in 2008. All copies of OK will be autographed by Malique. Very limited copies available. 
Please read our Shipping Policy before buying. If you purchase this together with a pre-order item, your CD will be shipped when all items are ready.
Track Listing
Disc One
1. Diam 
2. Assalamualaikum featuring Adeep Nahar
3. Mantera Beradu featuring M. Nasir
4. OK featuring Cat Fabuloso
5. Rasta Say
6. VVS1 featuring Chi Qa
7. Kau Yang Punya featuring Najwa Mahiaddin
8. Pergi Jauh featuring Elvira
9. Jom Cerita Hantu
10. Khayal
Disc Two
1. Masih Khayal (Bangun) featuring Zaf V.E.
2. Dalam Aku Ada Hantu
3. Rahsia
4. Layu
5. Aku Di Kuala Lumpur
6. KL Streets featuring Lah Ahmad
7. OK (Chill Money Remix)
8. OK (Go Deejay Mix) featuring Young Arif
9. Kau Yang Punya (5 Mic Remix) featuring Lah V.E., Najwa Mahidin, Zaf V.E., Elvira
10. Diam
---
More from this collection